There are different types of wedding and engagement ring styles, just search the internet and you will come across a sea of wedding and engagement ring models; In this article, we will introduce some of the most popular wedding and engagement ring styles to help you choose the best engagement ring through thousands upon thousands of styles available.
Solitaire engagement rings
Solitaire wedding or engagement rings are very diverse and somehow, they are more popular than any other ring style. Solitaire wedding and engagement rings have been on the stock market for more than 100 years. The most common solitaire rings are engagement rings with a single diamond or crystal. They are also called solitaire diamond rings, single stone rings or single diamond rings. Many people casually buy rings that have a single diamond or crystal while they are unaware of the style of the ring they are holding. Solitaire engagement rings with different designs bases on the cuts of diamonds makes them unique for each cut style.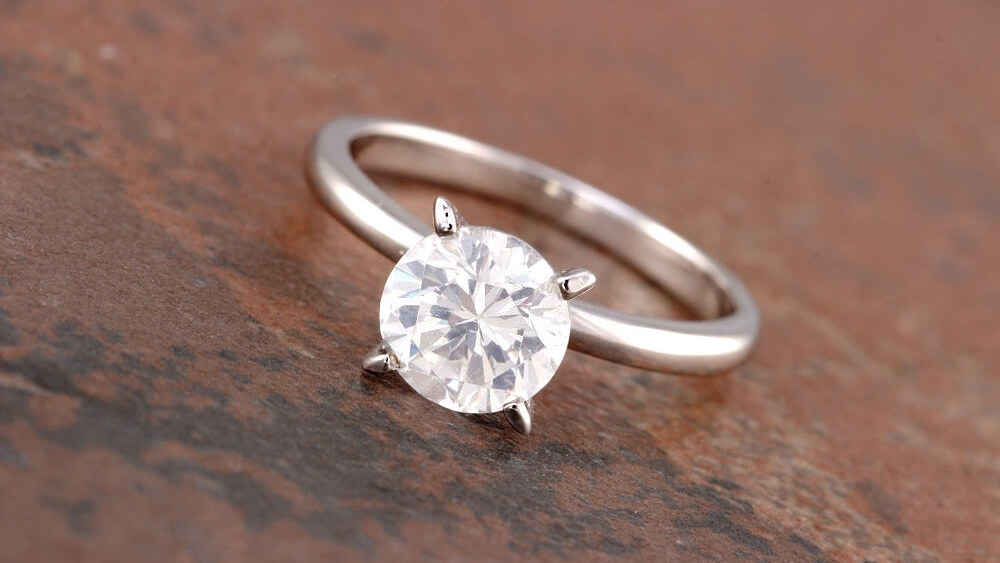 Flower engagement rings
Flower rings are considered one of the most popular rings for marriage and engagement. The reason why flower engagement rings are so popular among all other wedding ring styles and designs is well, marriage is certainly one of the most important stages in life for any person. Most people start this stage by giving a gift like a flower, but the problem with flower gifts is that they do not last. On the other hand, buying an engagement ring is one of the most important wedding purchases and the value of any jewelry depends on the type of stone used in it. One of the most beautiful and common stones among jewelry is diamonds. Of course, the value of this beautiful stone depends on its size, quality and carats. Diamond jewels on flower rings are very impressive and shiny because, in this style, the jewel on the ring looks bigger.
Trinity engagement rings
A wedding or engagement ring with three diamonds horizontally separated on the band ring is called three stone or trinity rings. The three diamonds on the ring demonstrate a unique appearance for those who are looking for a different type of classic wedding and engagement rings. Some prefer to have different stones on their ring such as opal in the middle of two diamonds.
Halo setting rings
A halo setting ring is a ring with a small accent stone usually pave diamond, which surrounds a larger central stone. The halo settings can be the same as the center stone, or they can be different, such as the halo of a cushion cut around a round diamond. Due to the shape of the halo and the way the edge is created around the center stone, the halo settings hardly pair with the engagement rings with the wedding strap.