At the end of the year there is one idea floating around and that is listing your New Year's resolutions. Some of the items on the list are common among most people such as goals related to health and money but one idea is reserved for people who have been in a long term relationship and that is …getting engaged!
Yes, writing New Year's resolution list is the best time to decide for your future together and consider a date to propose. Of course you will need an engagement ring for that.
In this article, we will discus putting engagement ring on your New Year's resolution list so when the time comes; you are all set and ready to propose.
Why put engagement ring on your New Year's resolution list?
New Year's resolution is a list of goals or intentions that you want to achieve in the coming year. These goals are very important to you that is why they are short listed. They can be material items or just specific characters or habits you want to have.
Getting engaged is one of the most important decisions of your life when you choose one individual to be your partner in life. For such great importance, getting engaged deserves to be on top of your New Year's resolution list when the time is right.
On the other hand, beginning of the year is the engagement season when majority of engagements happen in many countries. The magic is in the air and couples are committing to each other. It starts from thanksgiving and continues through Christmas and New Year's Eve and finally the Valentine's Day. These dates are historically special associated with love, family and loyalty. There are also holidays when people have time to unite and celebrate. There is no better time energetically and emotionally to propose and express your love.
The engagement season of course causes a rush in engagement ring market when people are trying to find the perfect Diamond ring. Jewelers and designers are busy trying to deliver the orders and rings are running out of stock fast. If you don't act on time, you will have to choose from limited options thus you have to start early!
Even if you don't choose these early dates to propose, by setting the intention in your New Year's resolutions, you have all the year to prepare for the perfect moment to reveal the ring. This way you will take your time and find the perfect engagement ring.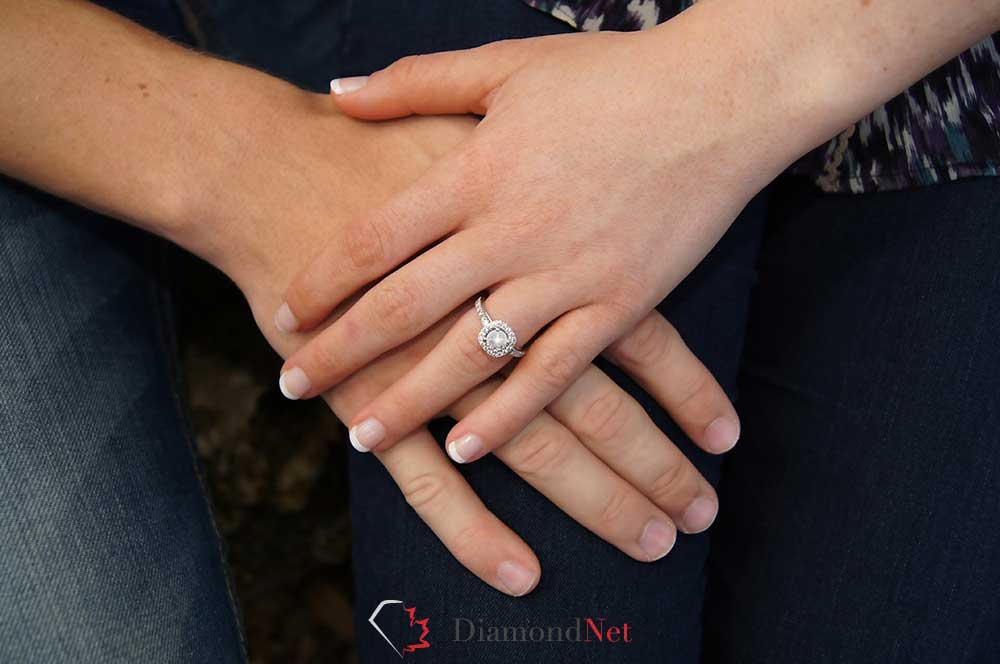 How to find the perfect engagement ring that is on your list?
When you are putting something on your New Year's resolution list, the experts say you should be as articulate as possible. In case of getting engaged, you just have to find the perfect ring so you need to decide about the following factors:
• Find a like-minded Diamond ring designer
You can start by finding the perfect Diamond dealer who can deliver the engagement ring of your dreams with just the right price tag.
Choose a designer that has many years of experience with Diamond and engagement rings. A professional who knows all possible styles and have a large inventory of all sizes and shapes so you have the freedom to try and feel the differences.
A wholesale Diamond dealer in Vancouver has the advantage of offering the best Diamond gems in the world. The stones are mainly supplied from Canadian mines which have the perfect framework for conflict-free Diamonds. They are mined through a fair trade system that considers the workers as well as the environment. The stones are the highest gem quality, cut and polished by master Canadian designers to set the hidden fire free. Such dealer also offers wholesale prices which is a big saver for your budget. Only this way you can find and design the perfect engagement ring that will stay with you for the rest of your life.
• Define your budget limit
Be honest about your budget for the ring so the master jeweler offers all the possible options in your price range. He will also provide you with tips and tricks to choose the items that look larger even in lower prices.
• Articulate your style
Choose the overall style for your ring based on her character or nature of your relationship. It can be classic and traditional like a solitaire or modern and abstract like a sophisticated bar setting. It can be simple like a swiss setting or complex like a cluster. It can be round all over to project softness or square like a distinct emerald to show your technical tough side.
Whatever style you choose, is the best for you. Articulate it for your designer or bring some pictures to facilitate the communication. Of course, it will be drawn on paper or computer so you can see and confirm it even before the wax version.
The size, shape and cut of the Diamond stone are the most important factors in engagement ring because they will influence the price and style of the ring. A princess cut is sharp and elegance at the same time while a heart is romantic and passionate. A trillion is rare and straight forward but oval is soft and tough altogether.
Metal band complements the Diamond in a very subtle way. So choose the color and cut carefully to intensify the sparkle and size of the stone. A thin rose gold with round edge will make your ring sophisticated but a wide matte white gold will minimize the sparkle and size of the stone. An embellished band will also project romantic or gothic vibe which is perfectly fine if that is what you want.

Final words
New Year is a time for new beginnings and there is nothing more important than beginning a shared life together when you express your love and commitment to your special one. New Year's resolution list is the best place to write your intentions for the coming year and getting engaged is probably one of the biggest goals of your life; therefore, it deserves the top spot in your New Year's resolution list.
Choosing to get engaged is also the beginning of the process to find the perfect engagement ring that shines just like the twinkle in your eyes. There are many things to consider and no one can help you like a wholesale Diamond dealer in Vancouver to choose the best option for your circumstances. Ideally he/she has a big inventory of engagement rings in variety of styles that give you plenty of options to mix and match so you can design your own custom engagement ring.