Valentine's Day is one of the most popular days to get engaged and for a good reason. After all it is the day of love, perfect for expressing your feelings to your special one and to propose the idea of living together forever. But for that you need a sparkling Diamond engagement ring worthy of the day and worthy of her!
In this article, we want to make sure that you find the perfect engagement ring just in time for Valentine's Day proposal.
Timing is everything for a Valentine's Day proposal.
Valentine's Day is universally selected for getting engaged. Everyone is planning the best they can to propose so engagement ring market is busy and we mean really busy. Some people start a few months in advance to get the exact ring they like. They articulate every detail so it is precisely the same as they have been dreaming their whole life. Even ready-to-buy rings are on high demand and popular styles are out of stock really soon. There is also the price factor for those with limited budget. The less expensive options will be gone first.
So if you don't act soon, you are either left with fewer options or the most expensive ones which limit your chance of finding the right ring. Even worst if you want to customize your engagement ring because the jewelers are so busy that they might not be able to deliver on time.
So start now when you have couple of months to research, learn and look for the ring of your dreams in Vancouver. Research about the market, the designers and Diamond dealers to find the one that matches your style and budget. Articulate the details in order to get exactly what you want. Look for the dealer that has the greatest inventory to choose from. Ask all your questions and the jeweler should be willing to answer clearly about Diamond sources. Choose the one that only offers the fair-trade and conflict-free Diamonds for your peace of mind. Ask about the free services and maintenances. Ask specifically about insurance details. Wholesale prices are a big advantage that will help you save your budget.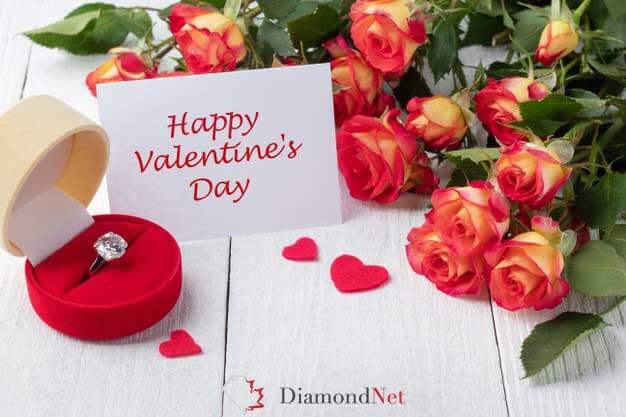 Find the engagement ring that reflects your feelings and personality.
When looking for the perfect ring, look to yourself first. The "perfect ring" is the one that reflects you more than anything else. Your character, your true desires and your personality are revealed in your engagement ring. Even the nature of your relationship can be revealed, the kind of couple that you are. Select the details from this perspective and your ring will be the perfect one for you.
Start with the overall style:
Are you a romantic individual or more of a technical one?
Do you like traditions and classics or prefer modernism?
Do you even have a shadow of gothic interest?
Do you always choose the rare and unique items?
Are you a simple and straightforward person or a complex character?
Do you like flashy and eye catchy items?
Be honest about these questions and the perfect ring will reveal itself.
If you are a romantic, there is nothing more romantic than a heart shape Diamond to reflect you. It is also the perfect choice for Valentine's Day proposal! A round shape will also be a good choice. However, if you prefer technical details then square shapes such as cushion, princess and asscher are good choices but rectangular shapes like radiant and emerald are perfect.
If you like classics, you can choose the obvious option: the solitaire setting which is the universal choice. If you want to add some gothic elements, you can go with cathedral setting which also has a royal feel to it. 2 or 3 stone settings will also be good with fine engravings on the metal band. For a modern and contemporary feel, select bar or Swiss setting which are also the safest options in terms of stone protection in the band.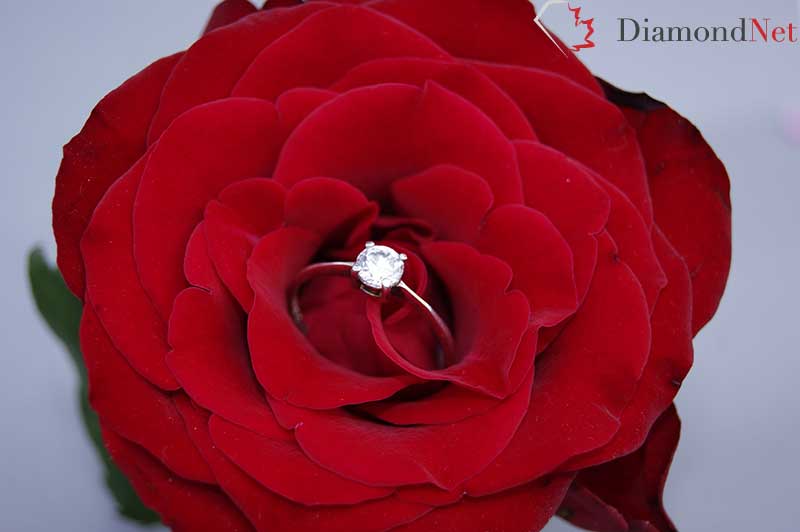 If you have a thing for unique items, trillion cut might be the shape for you but marquise cut is also great.
For a simple ring, choose pavé setting but to make it complex go with cluster, halo or split shank with lots of small stones lined in curves. They can also be flashy.
The more facets a Diamond has, the more sparkling it has. So for the flashiest option go with radiant cut. Mirror-like step facets are also more light reflective than others and emerald and asscher cuts are the best examples.
For the band, choose the metal according to color and finish. A white gold is classic and most popular but yellow gold is unique and contrasting to the color of Diamond. Black metals are the most distinctive though. A glossy finish intensifies the sparkle of your ring while matte finish will balance out the shine. Embellishments are also a way to make your ring different from conventional options and create an old feel and look to it.
Anything you choose this way is perfect for you and will remain with you forever. Trends come and go. Don't follow the trends blindly but consider them as a reflection of the times you live in. Incorporate them in your own style but don't let them dominate your choice.
Final words
Valentine's Day is the universal day for love which also makes it an ideal choice to get engaged that will be remembered forever. A sparkling Diamond engagement ring can make this memory even more pleasant.
Many proposals are planned for this day which creates competition in ring market. If you don't act on time, you will be left with fewer options to choose from, not to mention losing the chance to customize your ring.
Start now and get plenty of help from an experienced Diamond dealer in Vancouver who can design a custom engagement ring just in time for Valentine's Day. If wholesale pricing is offered too, your plan will be just perfect like your Diamond ring.