Silver and gold, silver and gold. Is it time to break the traditional wedding band mold? Let's discuss some of the more unique choices for your ring!
Titanium Wedding Ring
Initially viewed as a metal for industrial use only, titanium has recently become a popular jewelry choice. It is often seen being used for men's wedding rings. We're not sure if this is because it seems innately manly or because it's so lightweight, but the men dig it! After trying on a few gold bands, the lightness of titanium is sure to impress. And if you're the kind of man who works with his hands, you've stumbled onto the perfect metal choice. Titanium is scratch resistant and incredibly strong. By the same token, they cannot be re-sized once they are crafted.
Tungsten Wedding Band
Tung-what? Coming from the Swedish word for "heavy stone", this lesser known, silvery metal is even stronger than titanium, if you can believe it. Tungsten wedding bands are not made of pure tungsten. They are created with tungsten carbide which makes them easier to work with. Available in black, white, or classic gun metal grey, tungsten is a pure, hypoallergenic metal. This choice is easy to maintain and nearly impossible to tarnish. Like titanium, tungsten bands cannot be resized. If you gain or lose weight in your fingers, you will have to but an entirely new ring.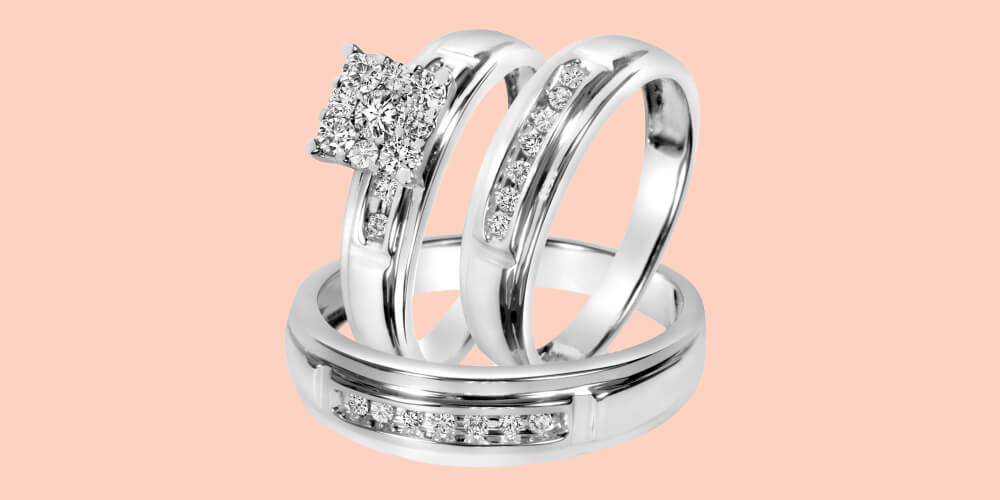 Stainless Steel Wedding Band
Spoons and forks, move over! The affordability and strength of stainless steel has people considering it as a potential engagement ring option. Not to mention you've got options with the presentation. Stainless steel can appear shiny as anything, or can adopt a more pewter-esque, matte look.
Each of these metal choices is a substantial step away from the status quo. If you feel like staying closer to a traditional metal choice is more your style, look into yellow, white, and rose gold options. It will be you and your sweetheart who wear these rings every day, and it is your opinion that truly matters!