The tradition of giving and taking a wedding ring dates back to the last 4800 years, to the time of ancient Egypt. The wedding ring for the couple is a symbol of eternity and family formation and being married. The wedding ring is a sign of commitment to the other person. It also shows the love and loyalty that each party has for the other.
Offering a ring may be a little different in each culture, but the feelings and meaning of love are the same in wedding rings around the world, and these rings are always being exchanged between couples.
What materials are used to make a wedding or engagement ring?
The precious metals and stones used in the design of wedding rings are important for a newlywed couple. The physical structure of the wedding ring and the materials used to make it are gold, silver and platinum, which have a strong texture and are resistant to breakage, and this shows the fact that couples' love for each other is also very strong. Many couples consider the materials from which the wedding ring is made. Diamond wedding rings are a popular choice, especially in recent years. Diamond is one of the most durable stones and this hardness is a symbol of the eternal love that couples have for each other.
What is an engagement ring?
An engagement ring is a ring given to a mistress at the time of the marriage proposal. According to custom, women receive engagement rings from men. They usually wear engagement rings from the time they receive their marriage proposal until they are formally married. Having a ring on your finger will show everyone that you are committed to your partner. Rings can vary considerably in appearance and price, but the most common type of engagement ring is a diamond ring or a ring with very small pieces of diamond. The engagement ring is placed on the middle finger of the left hand.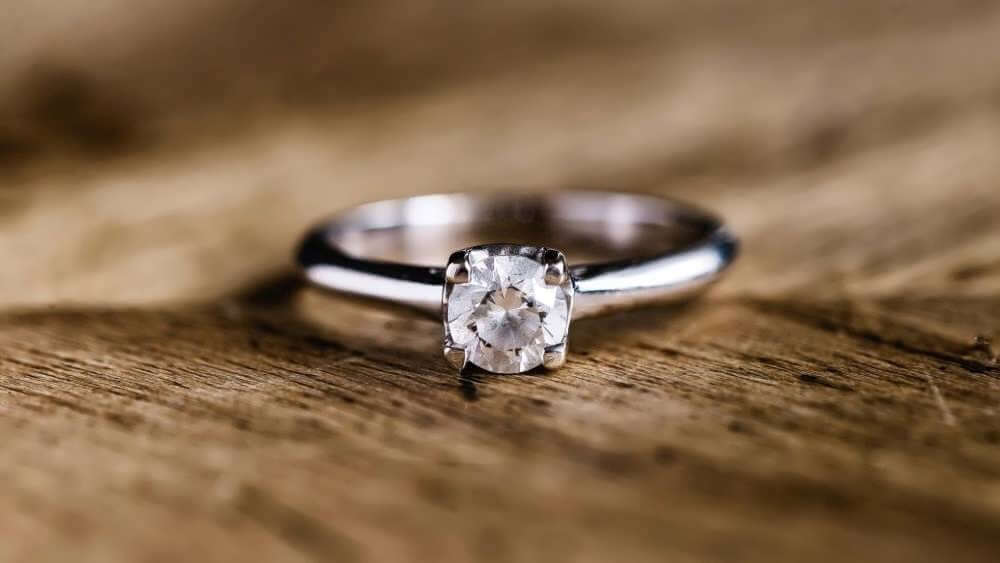 Difference between a wedding ring and an engagement ring?
There is a general difference between a wedding ring and an engagement ring. The engagement ring is given as a proposal to the bride or as a show of the bride as a gift, but the wedding ring is exchanged between the bride and groom during the wedding ceremony, or better to say, as a gift to each other. Also, engagement rings are usually simpler than wedding rings.
What to consider before buying an engagement ring?
There are a few things to keep in mind when choosing and maintaining a ring:
Budget: You should always assume that you may buy more than your budget.
The originality of the jewels: The original jewels are naturally more expensive and more beautiful. Make sure that the jewels are well mounted on the work, as your ring jewel may come off after some use.
Ring size: You may be a little fatter after marriage, so do not choose your engagement ring too tight; Because you may not be able to use it later by resizing.
Skin color and finger size: If your fingers are icy white, it is better to choose white gold. But if your skin is dark yellow gold, it will look more in your hands. Also, if you have narrow and elongated fingers, do not choose very large and full rings; Because they will lose their effect in your hands.