From ancient times the rings were used to announce the commitment between men and women publicly. These rings were usually made of gold or silver to have high durability. Today, this tradition is preserved in all societies, and men and women use a wedding or engagement ring to show their bond and love for each other. There are a variety of engagement ring settings available for young couples to choose from. Some of these settings are old and classic, and others are pretty new.
Diamond Solitaire
Solitaire usually means an engagement ring with a diamond or crystal. But any type of ring with a diamond can be called a solitaire. When a diamond of any shape and size is placed on a piece of jewelry or metal, or ring, it is called a solitaire. So, for example, a diamond solitaire ring is a single crystal placed on a ring, or a solitaire earring means a crystal stone on a pair of earrings. Diamond or crystal, a solitaire ring can have any shape. The diamond can be in the form of a heart or a pear. As long as this ring carries only one gemstone or shining crystal, we can call it solitaire. It is one of the most favored settings among engagement rings.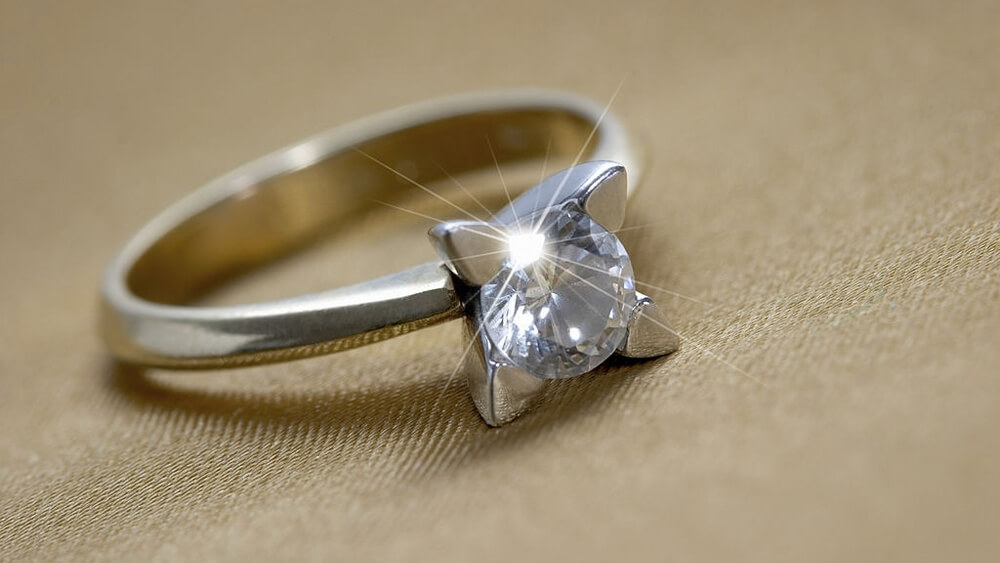 Pave settings
Pave is one of the most popular settings for engagement rings. The word Pavé is French, which means paving stone. Pave engagement rings are made of a stirrup full of small and shiny diamonds. It looks like the whole metal surface of the ring is a diamond pavement. This is why this engagement ring has been named pave. In some models, a larger diamond is placed on the pedal held by a few rakes.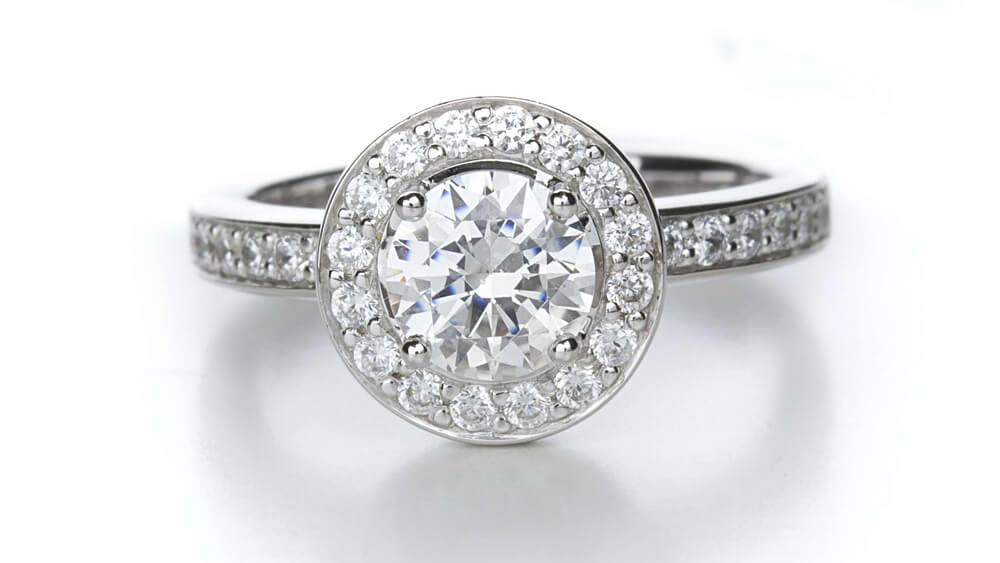 Bezel settings
The walled base Bezel engagement rings are one of the most desired ring settings nowadays in which the diamond or gem is surrounded by walls. This setting is often used to protect and maintain fancy-cut stones, such as pear-shaped diamonds. There is another type of Bezel engagement ring in the form of an arch that includes only a part of the diamond, which is called the half-wall Bezel ring. Often used for fancy cut diamonds, this model gives the setting a modern look, with an arc of precious metal around the wide corner of the pear and a V-shaped handle enclosing its narrow part. When choosing a Bezel engagement ring, make sure the walls around the diamond are strong enough to give it a lifetime of durability.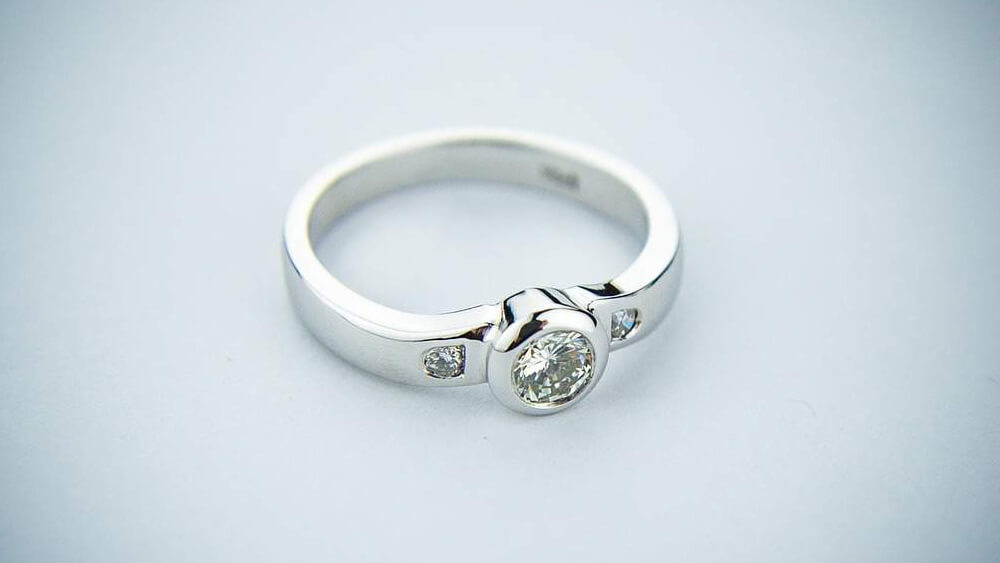 Three stone rings
The three-stone engagement ring setting has a more traditional design with a large diamond in the middle and two smaller stones on its sides. However, today there are modern styles in which the side stones are about the same size or, in fact, equal to the center stone. Prince cut diamonds are a common choice for this style of engagement ring, and you will see just as many diamonds placed next to colored gemstones such as ruby or sapphire.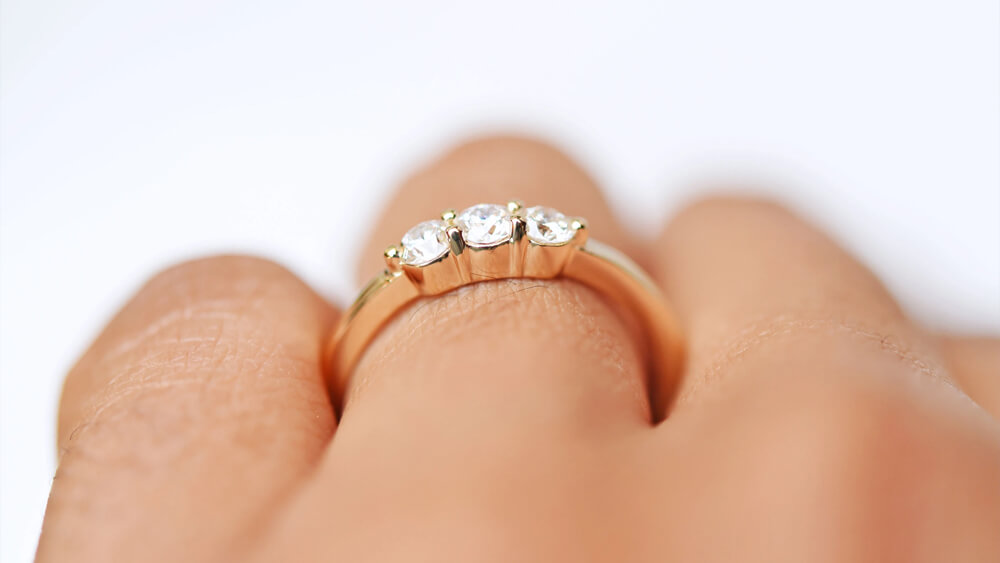 Halo settings
The halo engagement ring style refers to placing diamonds or other precious stones around a central stone in a concentric or square circle. The halo style makes the stone look more significant, and It is a great option to enhance the appearance of a small diamond making its appearance bolder. A set of double halos consists of two full circles of precious stones that surround the center stone.