Celebrities demand attention and everything about them becomes a news headline so when they are choosing Diamond engagement ring, they often go with big rocks. But the question is how big is too big for an engagement ring?
In this article, we will explore the world of celebrity engagement rings, trying to answer this question!
The biggest celebrity engagement rings
In the history of celebrity engagement rings, some remain famous because of their large Diamonds (or sapphires):
1- Jackie Kennedy- 40 carat
In her second marriage to Aristotle Onassis, she received a huge 40 carat Diamond engagement ring that had VS2 clarity and marquise cut. It was reported that the stone was cut from a 601 carat rock! The ring sold for $3.3 million after her death.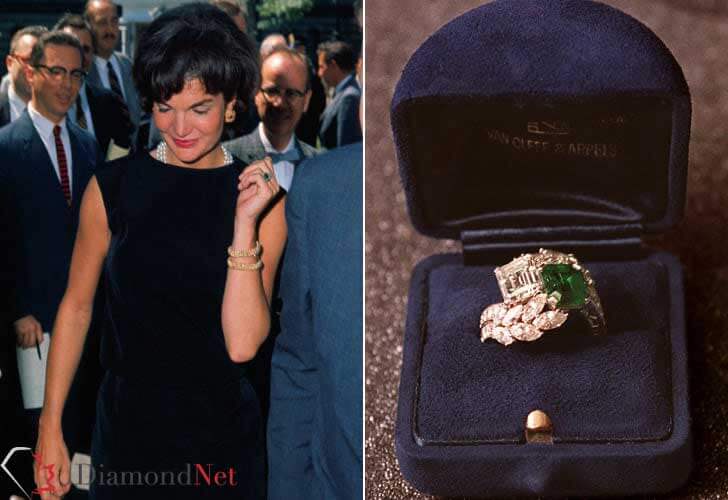 In her marriage to JFK though, she was given a ring with 2.88 carat Diamond and 2.84 carat emerald in vintage Art Deco style. It had clusters of baguette Diamonds but later in 1963; she added an extra 2.12 carats of marquise and round Diamonds.
2- Mariah Carey- 35 carat
She got engaged to billionaire James Packer with a 35 carat emerald-cut Diamond ring.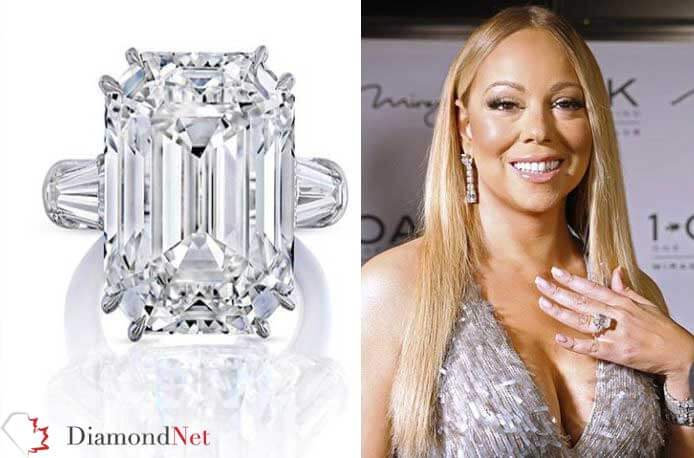 3- Elizabeth Taylor- 33.1 carat
Richard Burton proposed to her with a 33.1 carat Diamond ring in Asscher cut. The Diamond originally belonged to the Krupp family of German industrialists that was sold as part of Vera Krupp estate, second wife of Alfried Krupp. Burton bought the Krupp Diamond at an auction in New York for $307,000 and presented Taylor with it while on their yacht on the River Thames in London. It became her favorite ring. After her death, the Diamond was renamed "The Elizabeth Taylor Diamond" and was auctioned at Christie's in 2011. It was sold for $8,818,500 to the South Korean conglomerate E-Land.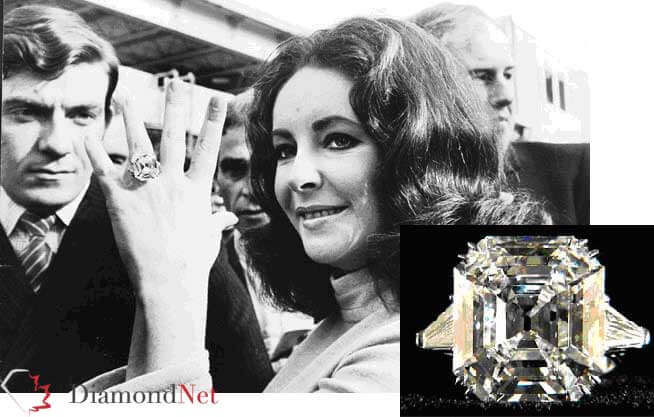 4- Janet Jackson- 20 carat
When she secretly got engaged to Jermaine Dupri in 2004, she received a 20 carat Diamond ring.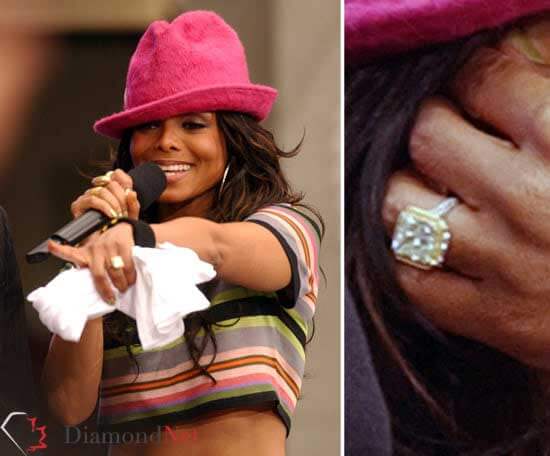 5- Princess Diana- 18 carat
Princess of Wales had an 18 carat blue sapphire ring in her marriage to Prince Charles. The centre stone was surrounded by 14 solitaire Diamonds set in white gold. It is now worn by Kate Middleton.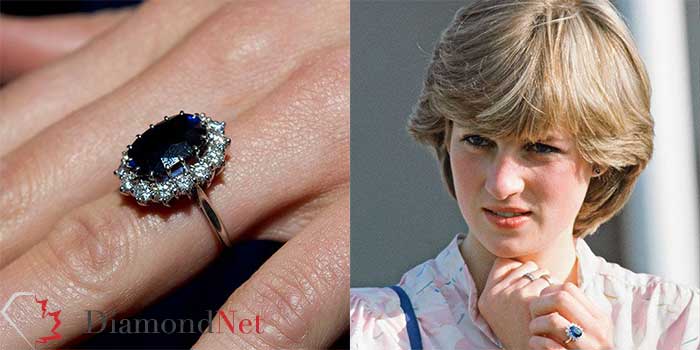 6-Beyonce- 18 carat
She received an 18 carat emerald-cut engagement ring from Jay-Z.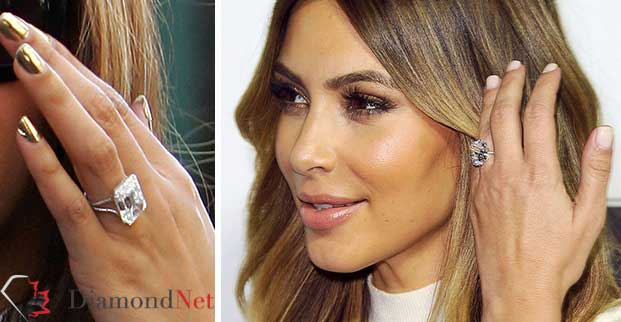 7- Victoria Beckham- 17 carat
She has received 14 different engagement rings throughout her +20 years of marriage to David Beckham, but her main ring has a 17 carat pear-cut Diamond.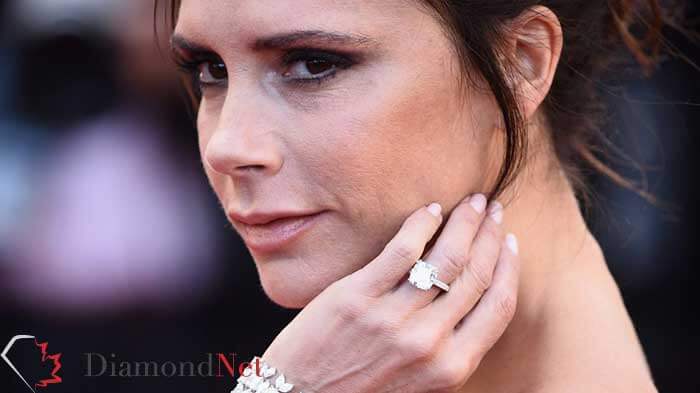 8- Angelina Jolie- 16 carat
She and Brad Pitt were living together for seven years and shared six children, when he proposed with a 16 carat Diamond ring in table cut. The ring remains but the marriage didn't last beyond 2017.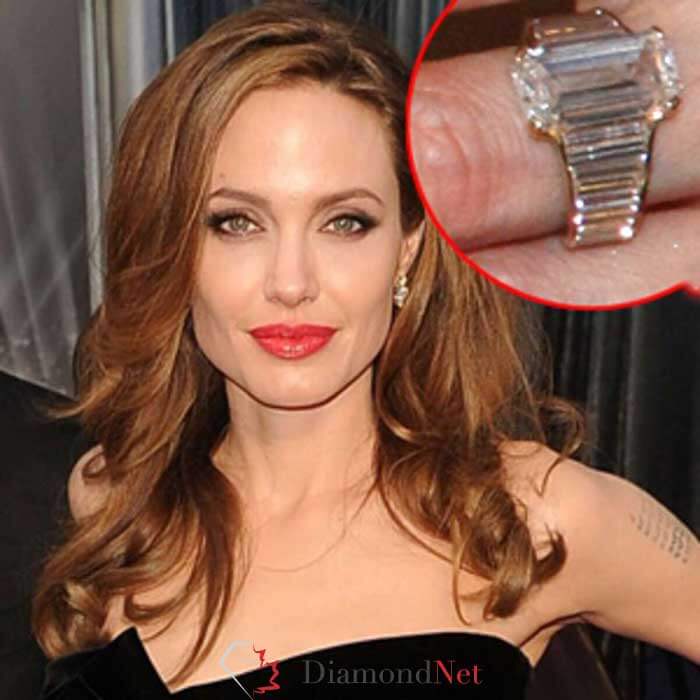 9-Jennifer Lopez- 15 carat
J-lo has had a fair share of marriages, each one starting with a bigger Diamond! Her most recent engagement to Alex Rodriguez in 2019, gave her a 15 carat emerald-cut Diamond engagement ring. In 2004, Marc Anthony gave her an 8.5 carat Diamond ring when he proposed. In 2002, she proudly showed off a 6.1 carat pink Diamond ring that was given by Ben Affleck.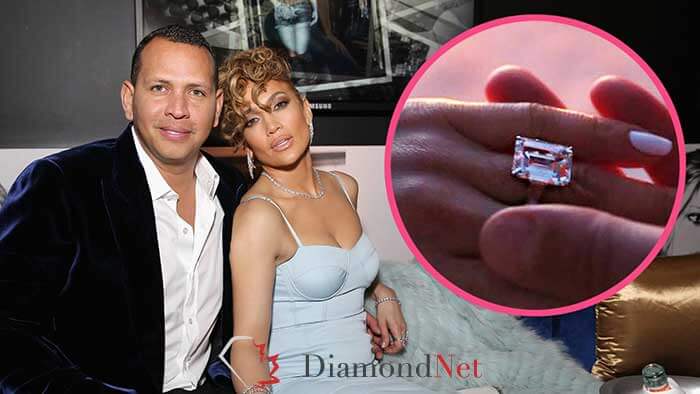 10-Hilary Duff- 14 carat
She was surprised with a 14 carat radiant-cut Diamond ring given by Mike Comrie on a Hawaiian vacation in 2010.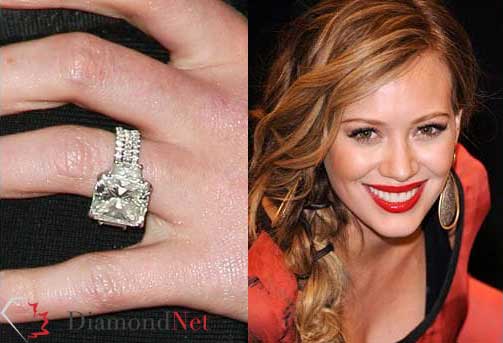 11- Grace Kelly- 10.47 carat
In her fairy tale royal engagement to Prince Rainier III of Monaco, she received a 10.47 carat emerald-cut Diamond ring. It was a Cartier design with two baguette-cut side stones that was seen in her last movie, the High Society. The ring remains in the House of Grimaldi.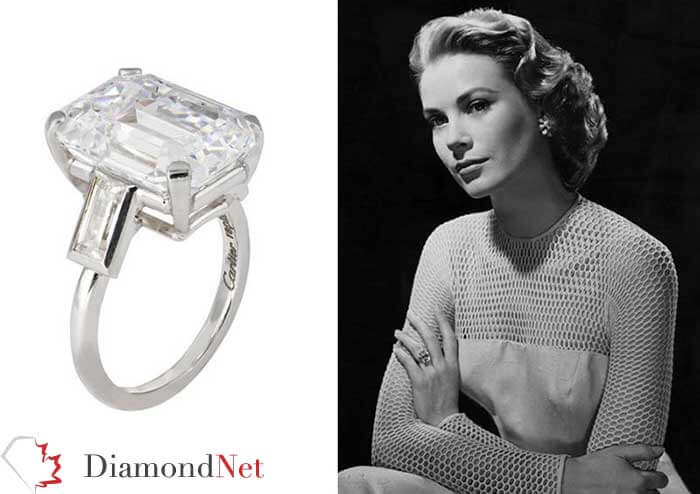 12- Heidi Klum- 10 carat
On a glacier in Whistler, British Colombia, the singer Seal proposed to her with a 10 carat fancy yellow Diamond ring in 2004.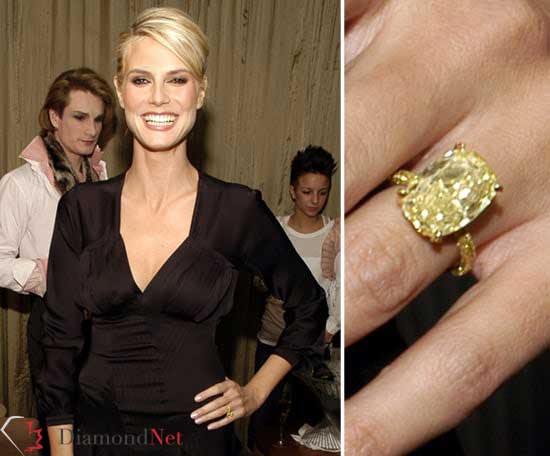 13- Kate Hudson- 9 carat
She was engaged to boyfriend Matthew Bellamy in 2011 with a 9 carat emerald-cut Diamond ring.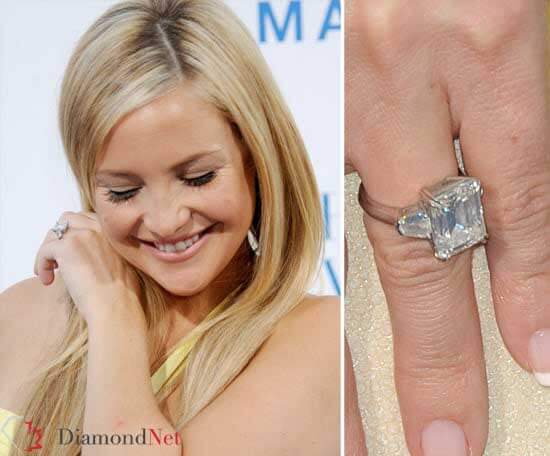 14- Jennifer Aniston-8 carat
In her second marriage to Justin Theroux in 2012, she had an 8 carat oval-cut Diamond engagement ring.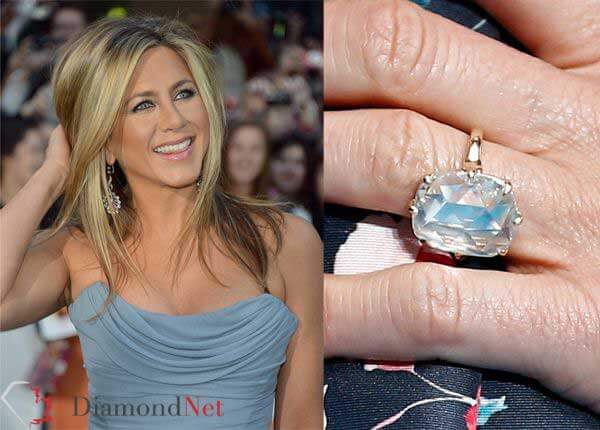 15- Lady Gaga- 7 carat
She got engaged for the second time in 2018 to Christian Carino, the love of her life with a glamorous ring of 7 carat pink sapphire that is surrounded by a halo of round-cut Diamonds. In her first engagement to Taylor Kinney, she had a 6 carat heart-shaped solitaire Diamond ring that was given on a Valentine's Day proposal.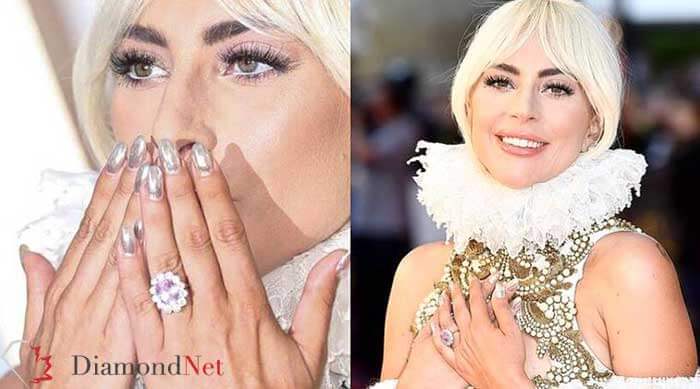 Conclusion
In celebrity planet, there is no limit on the bigness of Diamond engagement ring but in reality it depends! Traditionally, it was a 2-month salary paid for engagement ring but nowadays according to data, Canadians are buying an average of 0.5 carat Diamond engagement rings while in the US the average is 1 carat.
The main factor is your financial freedom and then your personal style. If you have the budget and you like to put a big stone on your finger, then there is no limit for you either.
The key point is that designing an engagement ring with a big Diamond is a challenging task that requires years of experience and expertise of a master jeweler. You should do your research and find a wholesale Diamond dealer in Vancouver that can cut the most delicate facets on your stone and create the most symmetrical shape in a setting that complements the cut and a band that elegantly houses your big Diamond. This custom engagement ring will attract attention at celebrity level while feeling comfortable and looking unique, just like you.