Minimalist jewelry has a long history and is still beloved among many modern jewelry connoisseurs. In fact, this type of jewelry has been increasingly popular in recent years as people have moved toward a simpler, less crowded lifestyle. The minimalist design retains all of the gleam and brightness of precious stones and metals while remaining simple and attracting individuals worldwide. The delicate aesthetics go with any sort of clothes, and the style's simplicity means you can't go wrong with it. Its delicate nature simply enhances the wearer's innate beauty and applies its subtle charm to everyone.
What's the difference between simple and minimalist jewelry?
Minimalist jewelry is plain, yet they look elegant. They are also basic in design, commonly consisting of thin silver or gold strips. Because it can hold more bold elements, this sort of jewelry is extremely easy to mix with your favorite gold or silver belongings. On the other hand, simple jewelry is not designed in a minimalist style. They are usually considered to be personalized at affordable prices.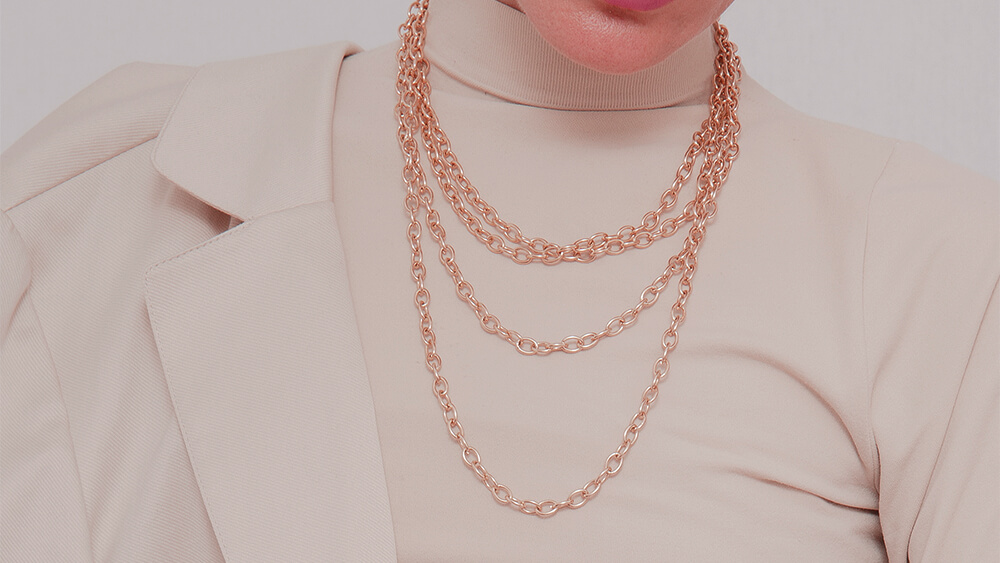 How to wear minimalist jewelry
Minimalist jewelry may be worn in a variety of ways, the most basic of which is to wear single pieces. For example, consider a minimalist engagement ring; different bands on each finger is a great way to get this glitzy jewelry appearance. Even though the styles of the rings differ, matching the metal guarantees that your overall appearance is consistent. Using minimalist jewelry such as overlapping rings is another method to design them. If you go with this trend, you may mix and match your minimalist jewelry with more prominent pieces for a unique appearance.
Minimalist jewelry may be used by both men and women
Minimalist jewelry is appropriate for both men and women, and it makes a terrific present for guys. Simple ring bands, a minimalist tie or cufflinks, or stud earrings are examples of minimalist jewelry for men. Frankly speaking, there is no such thing as women's or man's jewelry. Whether they want to seem more manly or feminine, each person who buys jewelry only considers their fit size. In other words, larger and bolder jewelry are often associated with males, whereas smaller jewelry is associated with women.
We could go on and on about how unique minimalist jewelry procedure and its simple creations are. To cut a long story short, you can wear minimalist jewelry in a variety of ways. Minimalism isn't necessarily about keeping things small and simple. The most important thing is that they do not overburden themselves. The primary goal of minimalist jewelry, be it a necklace or a wedding ring, is to draw attention to the wearer. They can be worn during weddings, celebrations, ceremonies, or even parties. Minimalist jewelry can be worn often and with multiple outfits on a variety of occasions, from casual to stylish, so that it does not fit in a jewelry box instead of being used.
Minimalist jewelry in Vancouver
There is no right or wrong way to adorn yourself in the world of jewelry. Maybe you're a layering fiend, or maybe you just can't resist the allure of beautiful jewelry. There's no denying that minimalist jewelry will always be a go-to for accessory connoisseurs, no matter what their own preferences may be. DiamondNet, offers a wide collection of minimalist jewelry and lab-grown engagement rings in Vancouver, and has put together a collection of the best wedding bands for you to buy.